SIMPLICITY AND NATURALNESS
There are times in our lives when we are by ourselves, yet not alone. You can easily handle a Fishing 410 alone, both on water and while transporting it around on land. And, yes, there are also boats for all occasions and situations. Fishing 410 is especially appropriate for some of these. The boat's low weight (75 kg) and robust 4-metre length make it very easy to row. It also holds 3 people and is ideal for taking friends on lake trips. Somewhat smaller than the 440, the 410 is still a full 156 cm wide and, as a result, roomy. It simultaneously offers slightly more mobility and, thanks to the keel profile, the same unexpectedly high course stability – easy propulsion and lots of time to enjoy the experience.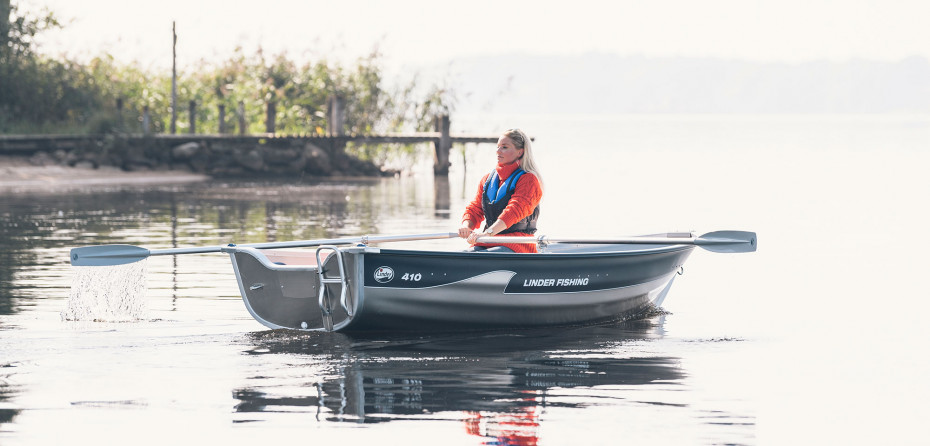 Few boats are as easy to own as the Fishing 410. The closest competitors are in our own ranges. For quiet lakes and watercourses, a 410 is the right choice for you, perhaps accompanied by a partner or close friend. A 410 can be propelled by a small motor. Choose an electric drive if you want to enjoy the silence! The aluminium oars are included. However, fit your boat out precisely to your needs – wooden flooring, grab rails, etc.
Read more about Fishing 410