TIMELESS DESIGN, LIFELONG OWNERSHIP
Quality is timeless. Few of our boats better encapsulate our philosophy. Inspired by the classical wooden skiff, we created a light and stable rowboat measuring a full 431 cm. Its hull shape makes it easy to propel, highly manoeuvrable and, consequently, safe. Despite the boat's low weight (94 kg), our unique keel profile ensures great course stability.
Approved for up to 4 people (amply accommodated by the 164 cm hull), this is a boat for quiet lakes, getting effortlessly close to nature and experiencing its joys.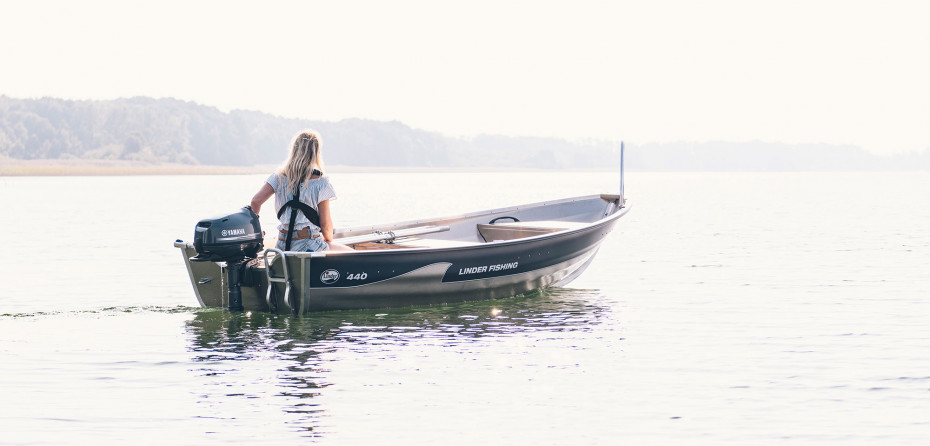 As with all our models, a Fishing gives you the advantages of aluminium. Using either the included oars or a small outboard of your choice, the low weight is even more evident here. Alternatively, why not go green and choose a Fishing 440 with a solar cell unit and electric motor? Wooden flooring and grab rail are amongst the other options.
Read more about Fishing 440