Freedom of color choice
Now you can choose between five various colors on the decals for some selected boat models – 445 Max, 445 Catch and Arkip 460. Just like with our choice of material - aluminium - which gives you more free time for things other than maintenance, we give you the opportunity to make your Linder boat even a little more personal. In other words, more freedom of choice. This is how to choose a sticker. Go to "build your boat". Choose one of our models with "decal choice", 445 Max, 445 Catch or Arkip 460. You get five choices, our classic "Linder blue" and the four new colors: red, green, matte charcoal and "brushed alu". If you choose one of the new colors, you will see in the "checkout" what is added to your order.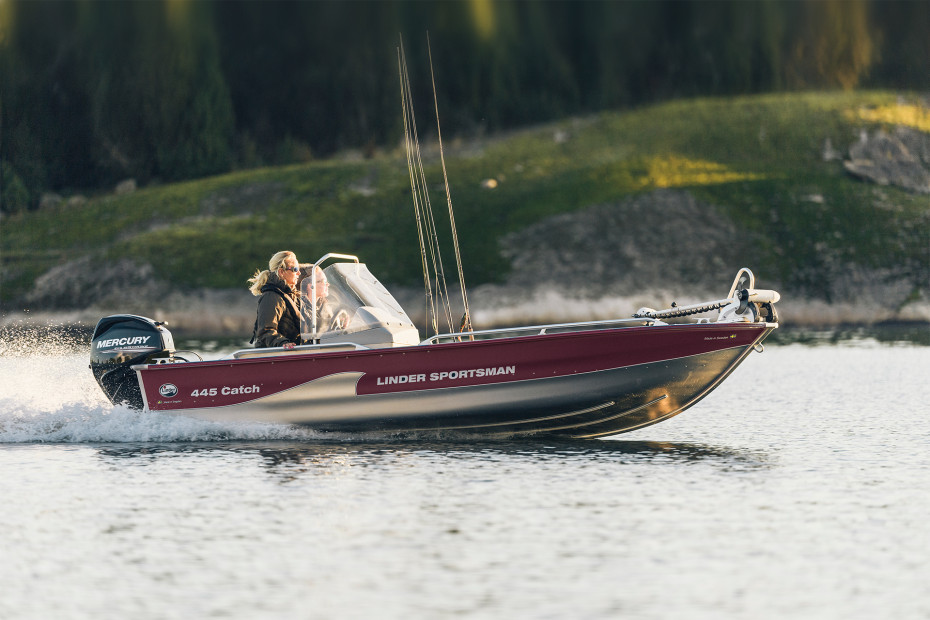 Above image, Sportsman 445 Catch with red part (volcanic flare). Note that due to technology in visualization, colors may differ from the final result on your boat.