FOR HARD USE
The Sportsman 355 is a miracle of robustness. This particular model is often subjected, perhaps a little unjustly, to heavy handling. It can take it!
Approved for three people, the boat is light (84 kg) and, with a 146 cm width, unexpectedly roomy. With a Sportsman 355, you choose to give up a little speed for even more rugged navigability. An appreciated workhorse for many, a rescue boat for some, a birdwatching platform for others... Take it with you to lakes, larger streams and quiet river stretches. Use it. Load it, pack it, work it. Land wherever you want!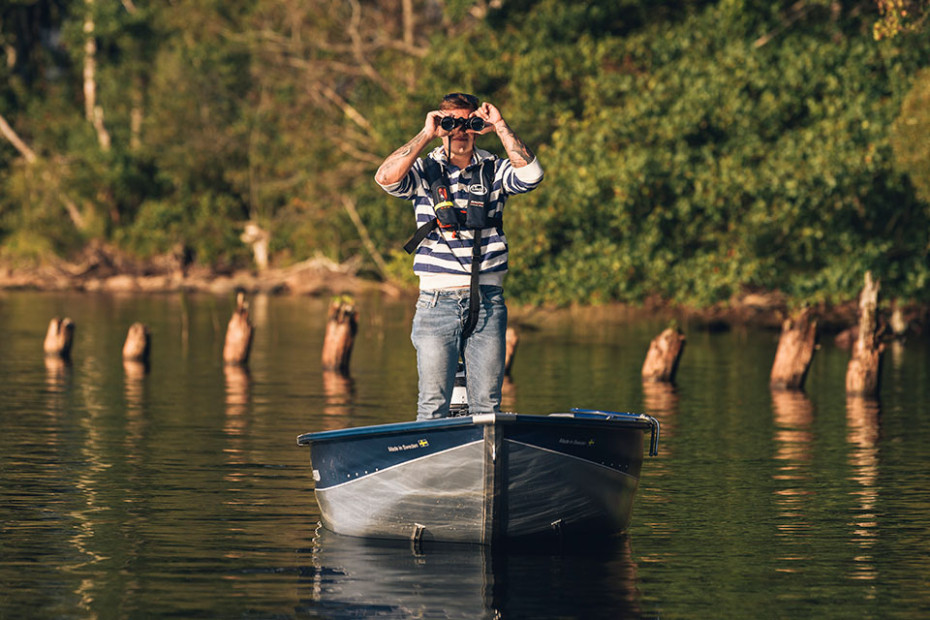 An 8-hp motor gets you around easily. Nonetheless, the low weight still guarantees a little wind in the hair, 19 knots goes a long way. Oars are included. Choose which motor you want and, if you wish, add extras such as wooden flooring and grab rails to your Sportsman 355.
Read more about Sportsman 355